Apr, 12 2018
Announcing the "Return of the Frog Queen" 2018 Reissue!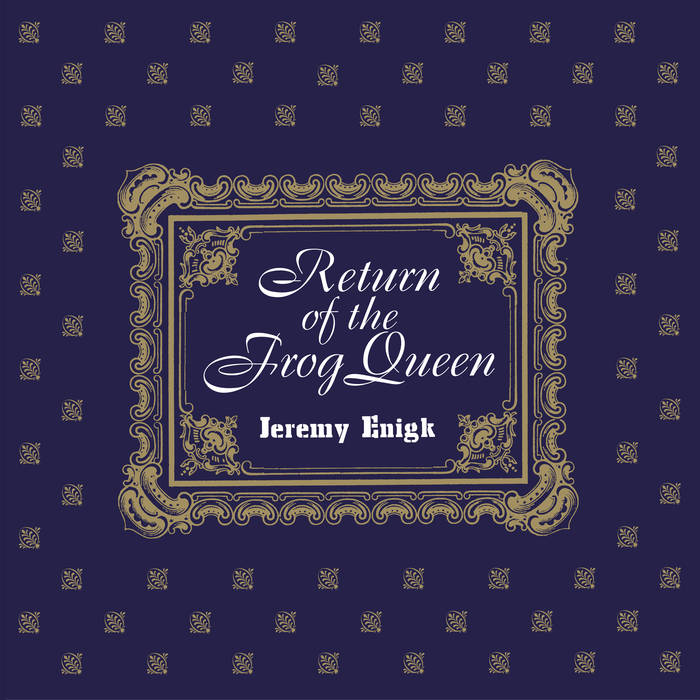 Return of the Frog Queen has been out of print since its original 1996 pressing. This reissue includes the original album, remastered in 2018, plus digital bonus tracks from Enigk's 1996 live session on Seattle radio station The End.
Jeremy Enigk performed with legendary indie rock band Sunny Day Real Estate from 1993 to 2000. He was their singer, songwriter, and one of their guitarists. In 1996, following Sunny Day Real Estate's first breakup (which lasted from 1995 to 1997), Enigk released his first solo album, Return of the Frog Queen.
Return of the Frog Queen represents a major shift from the sound of Sunny Day Real Estate. The album features a 21-piece orchestra backing Enigk as he performs striking, dramatic, chamber-pop compositions that demonstrate the full breadth of Enigk's talents as a singer, musician, and songwriter. The album was produced by Greg Williamson, who also produced Sunny Day Real Estate's 1998 comeback album, How it Feels to Be Something On.
credits
releases May 25, 2018